How do you get rid of an unwanted piano?
You could try and sell it, but a piano's value is exceedingly low, even for quality antique pianos. You could try giving it away, but again, who wants a big, heavy object like a piano these days?
You could strip the piano piece by piece and make several trips to your local waste centre to dispose of it yourself.
You could hire a van and transport it to a local waste station that may take your piano (not all do) and dispose of it.
Furthermore your piano won't exactly go to waste because we strip old pianos and recycle them, the wood and metal both being recyclable materials.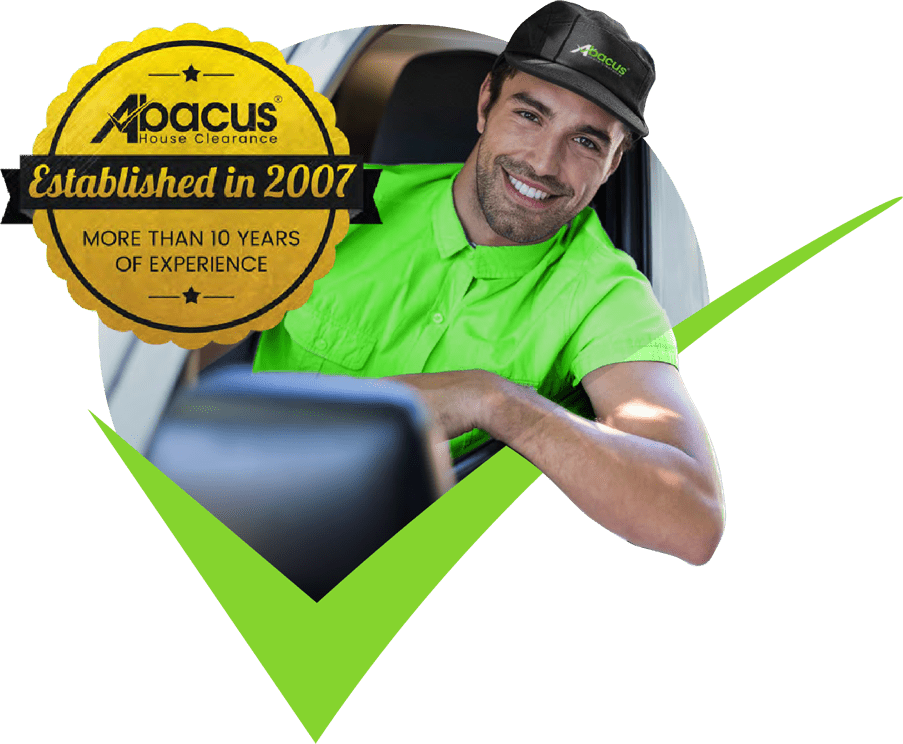 Testimonials
Rob, Shane and Gary were great - they worked hard and didn't stop until the job was done. From the beginning, Emma in the office was very helpful and made sure everything went smoothly. The foreman, Rob, made sure we were completely happy with everything, before they left. So very pleased and impressed. I would thoroughly recommend Abacus as a company.
Ben and Ian were fantastic in clearing my house prior to a move. There were some mighty heavy stuff to carry and break down, but the boys done the company proud and were determined to do the clearance in one journey. This resulted in only paying once and proved that they were not trying to make more money and had the customer's best interests at heart. Very jolly and friendly boys too. I wouldn't hesitate using the company again. Thanks so much 🙂
Rosemary Lambert
20/01/2020
Excellent work done from the guys worked hard from the minute they arrived very pleasant nothing a bother would recommend to anyone requiring this service and would certainly use again if I needed to great team of workers.
An amazing service. Speedy collection, great price and such friendly staff. Highly recommend.
Carl and Alex did an absolutely fantastic and professional job at clearing my mum's 2 bedroom house. They took great care in ensuring as much as possible could be recycled or items set aside to go to charity rather than landfill which was excellent.It was clear they took a real pride in their Jon and as a result they were warm and friendly - which when faced with a difficult task such as a house clearance I appreciated immensely. I would not hesitate to recommend them.
Very timely and efficient.
Very happy with the service I received from start to finish. Friendly, respectful, polite staff and very efficient. Couldn't have asked for more, a refreshing change in this day and age!!! Thank you team.
I was very pleased with the job Adam and his team did for me yesterday, clearing my late father's property. They arrived early and worked hard from the moment they got there, moving heavy furniture, emptying cupboards and bagging up rubbish. I was amazed at how quickly they worked, and they were very pleasant and polite throughout. I recommend them if you need a house clearance done.