Verminous House Clearance
Decaying food, human/animal faeces, bodily fluids (human or otherwise), animal carcasses, trauma scenes, death in the property, drug paraphernalia (needles etc.), infestation and the general decaying of waste itself is classified as verminous clearances and are by their very nature often difficult jobs that require specialist attention to not only clear them but to dispose of the hazardous items.
What we clear
Clearance and disposal of decaying waste, food, human/animal faeces and animal carcasses
Clearance and disposal of waste from Drug dens, squatted premises, eviction properties, fly tipping sites
Clearance and disposal of any furniture
Clearance and disposal of any outside verminous waste adjoined or adjacent to the property
Removal and disposal of contaminated wallpaper and carpets if cleansing is not appropriate
Cleansing and disinfection of interior surfaces and any infected areas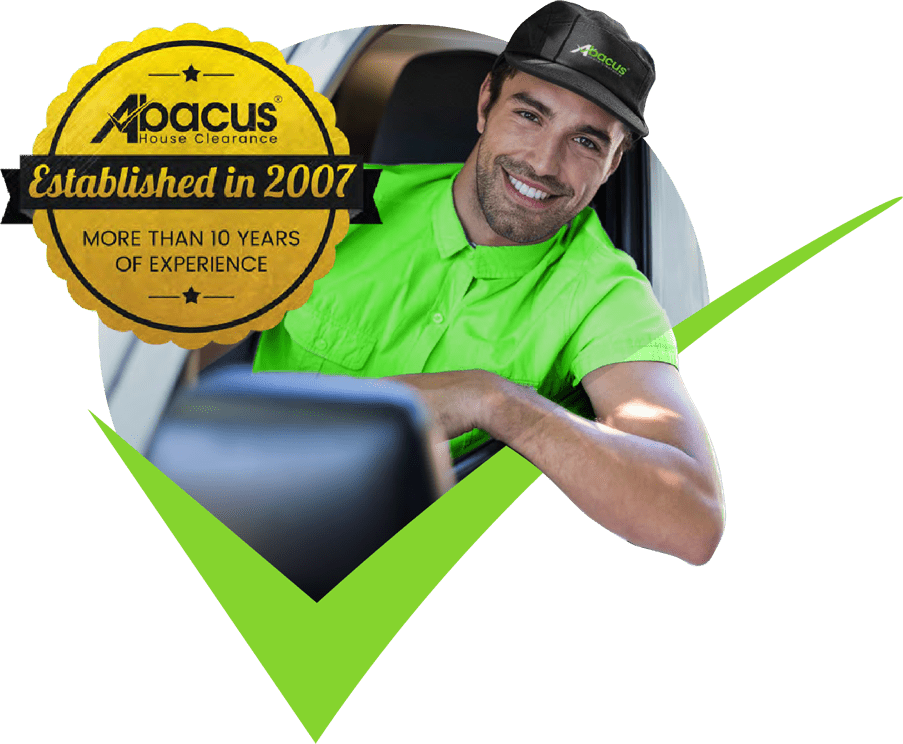 Find Out More
Verminous properties represent a health and environmental hazard and you can be prosecuted if the verminous waste isn't removed & disposed of. Click here to find out more about the serious and potentially dangerous health risks verminous waste can represent to you and the environment.
Testimonials
Rob, Shane and Gary were great - they worked hard and didn't stop until the job was done. From the beginning, Emma in the office was very helpful and made sure everything went smoothly. The foreman, Rob, made sure we were completely happy with everything, before they left. So very pleased and impressed. I would thoroughly recommend Abacus as a company.
Ben and Ian were fantastic in clearing my house prior to a move. There were some mighty heavy stuff to carry and break down, but the boys done the company proud and were determined to do the clearance in one journey. This resulted in only paying once and proved that they were not trying to make more money and had the customer's best interests at heart. Very jolly and friendly boys too. I wouldn't hesitate using the company again. Thanks so much 🙂
Rosemary Lambert
20/01/2020
Excellent work done from the guys worked hard from the minute they arrived very pleasant nothing a bother would recommend to anyone requiring this service and would certainly use again if I needed to great team of workers.
An amazing service. Speedy collection, great price and such friendly staff. Highly recommend.
Carl and Alex did an absolutely fantastic and professional job at clearing my mum's 2 bedroom house. They took great care in ensuring as much as possible could be recycled or items set aside to go to charity rather than landfill which was excellent.It was clear they took a real pride in their Jon and as a result they were warm and friendly - which when faced with a difficult task such as a house clearance I appreciated immensely. I would not hesitate to recommend them.
Very timely and efficient.
Very happy with the service I received from start to finish. Friendly, respectful, polite staff and very efficient. Couldn't have asked for more, a refreshing change in this day and age!!! Thank you team.
I was very pleased with the job Adam and his team did for me yesterday, clearing my late father's property. They arrived early and worked hard from the moment they got there, moving heavy furniture, emptying cupboards and bagging up rubbish. I was amazed at how quickly they worked, and they were very pleasant and polite throughout. I recommend them if you need a house clearance done.